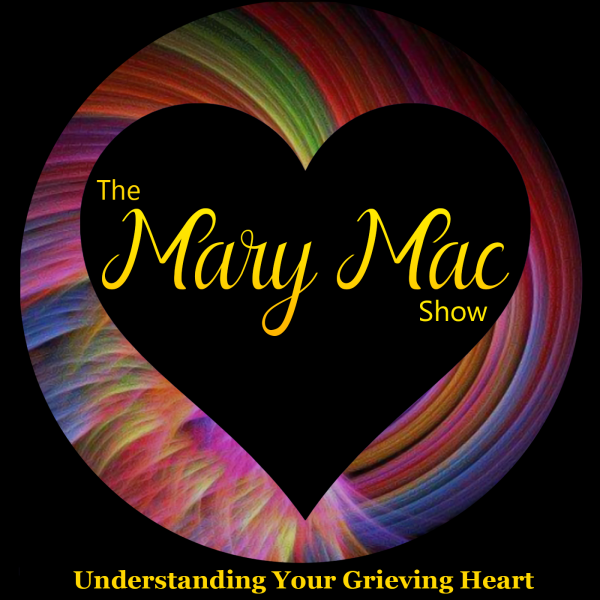 Today marks the third-year anniversary of The Mary Mac Show podcast and I wanted to share the celebration with all my listeners around the world in 90 countries. Listen here!
We are thrilled that so many individuals from various backgrounds and cultures have graced us with their presence to learn more about how we grieve the death of a loved one.
We are also excited to share our new patreon account so that you might support our podcast with a small contribution each month, but also we now have a way to offer you Livestream Events which will welcome you to join our Bereavement Support Groups to teach on a different topic with each meeting and answer your questions live.
In addition to a general bereavement group, we are offering a very unique group specifically for those who have experienced the murder of a loved one.
You can go to our patreon page or click on the link on the right side margin of this page. Sign up as space is limited. We look forward to helping you move forward on your journey.
Meanwhile, I'd like to thank all my dedicated listeners around the world.
Algeria
Argentina
Australia
Austria
Bangladesh
Belgium
Botswana
Brazil
Brunei Darussalam
Canada
Chile
Colombia
Costa Rica
Croatia
Czech Republic
Denmark
Dominica
Dominican Republic
Ecuador
Egypt
Eswatini
Ethiopia
Finland
France
Germany
Ghana
Greece
Guam
Guatemala
Hong Kong
India
Indonesia
Iran
Ireland
Isle of Man
Israel
Italy
Jamaica
Japan
Jersey
Jordan
Kenya
Korea, Republic of
Latvia
Lebanon
Malawi
Malaysia
Malta
Mexico
Mongolia
Montenegro
Namibia
Nepal
Netherlands
New Zealand
Nigeria
Norway
Oman
Pakistan
Peru
Philippines
Poland
Portugal
Puerto Rico
Qatar
Romania
Russian Federation
Saint Lucia
Saudi Arabia
Singapore
Slovenia
South Africa
South Korea
Spain
Sri Lanka
Swaziland
Sweden
Switzerland
Taiwan
Tajikistan
Thailand
Trinidad and Tobago
Turkey
Ukraine
United Arab Emirates
United Kingdom
United States
Zambia
Zimbabwe
Please subscribe, rate and review wherever you listen to me and share with those who may benefit from this knowledge.
Visit here to pick up my free ebook 21 Things You Must Know About The Grieving Process.
I honor you, I appreciate you and I send my blessings to you!
xoxo