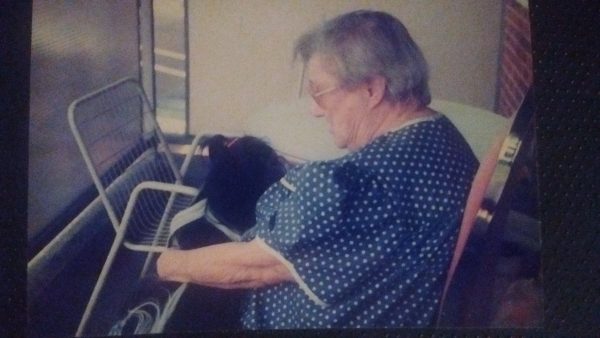 In Episode 172, we discuss the love of a grandparent and how their devotion to us is rare and sacred. And if they raised you because your parents couldn't, they are our heroes.
If you had the good fortune to be surrounded and loved by grandparents in your lifetime, however brief or long, you will know how special that bond or relationship was.
Sometimes they would be geographically nearby, sometimes they had time to devote to you, maybe even take you to their homes for the weekends or longer.
Sometimes you'd only get to appreciate them during holidays and vacations.
And if you were lucky they'd think you were the best thing ever and shower you with love and affection.
The relationship was a bond that you had with no other.
And if your grandparent or grandparents took you in when your own parents were unable to provide for you, you were additionally blessed when they raised you as their own.
When a grandparent/s decides that you are more valuable to them than retiring or spending their latter year resting and having that time for themselves, you know that you are extremely special. Doing that when your parents couldn't or wouldn't, was a selfless act on their part.
They became your heroes.
In this episode, I indulge in sharing my experiences with my three grandparents and to this day, I miss them all. This past week on March 14th was the anniversary of my grandma's death – 28 years ago.
We had a special bond, completely different than my parents and in some ways far superior.
Leave a comment below to share what your grandparents meant to you and your grieving process after their death.
Blessings to You.
xoxo
Additional Notes – Some things that will help along this journey to ease the pain:
If you are having an especially difficult time emotionally, I recommend you speak with a specialist at a hotline near you. Here you will find hotlines all around the world. Trained counselors are there to listen, free of charge, to what's going on with you. Take advantage of their great kindness. Vent with an objective individual. You don't have to be 'suicidal' to call them, but if you are, that's the best place to call. Don't hestitate!
For parents and teens, there is an amazing resource where you can email or text counselors for help at The Boys Town National Hotline! Outstanding assistance for your children and you. You can also dial 988 for assistance.
Visit Julie's EFT episodes on grief and she will teach you the Emotional Freedom Technique. Her videos calm your spirit and help you release emotional and physical pain as you move forward.
Here are some meditation music to help you rest.
You can order your Bach's Rescue Remedy from most health food stores, either in person or online. Remember, these do have alcohol in them.
I use the Rescue Remedy 20ml drops but they have spray and other versions which might work better for you. And…they also have products to calm pets, too.
*To find a homeopathic doctor, visit here or here. Many offer phone consultations if you cannot find one in your area. They work with patients around the globe. You can also research in your area of the world.
Grab my free ebook, 21 Things You Need to Know About the Grieving Process, right here on my site.
Please share with anyone who may need this knowledge. Also subscribe, rate and review this podcast on whichever podcast platform you listened in.