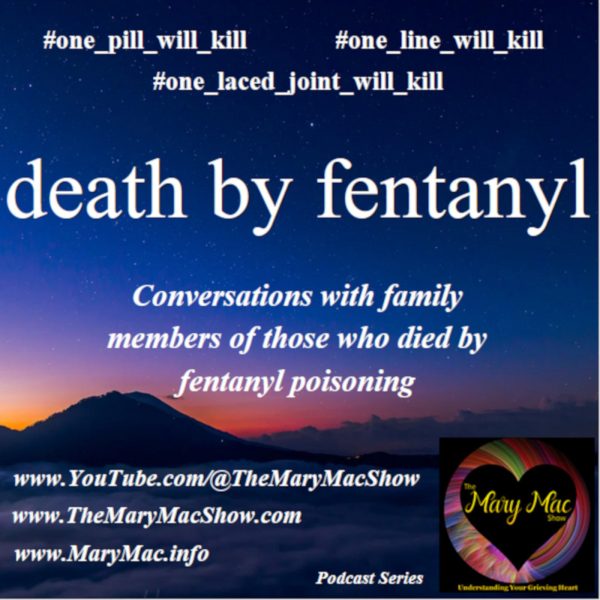 #oxycontin #danschneider #thepharmacist #netflix #pillmilldoctors #sacklerfamily #purduepharma
In Episode 209, Part II, I speak with Dan Schneider of the Netflix Series "The Pharmacist" about his crusade against OxyContin Pill Mill Doctor and Purdue Pharma.
OxyContin has been causing deaths and addictions which ruined the lives of families for decades.
We speak at length about how young people were coming into his pharmacy with heavy duty prescriptions for OxyContin for 40 and 80 mgs each and sometimes many more at the same time of other drugs.
This led him to start doing research to find a pill mill doctor, Dr. Clegget, who was operating in a town nearby in the overnight hours. What doctor operates over night?
He tells me all he did to get her shut town because young people were dying in his area.
Later we talk about how pharmaceutical representatives were pressuring doctors all over the country to give their patients OxyContin for pain. They claimed it was only 1% addiction, but shortly found out that was a lie.
Watch this second episode about the crusade Dan has taken since 1999 to help people not become addicted to these horrific pain medications.
Watch our video version here –
Also, on Monday, December 4th, 2023, the US Supreme Court will hear the case of the Sackler family who is trying to claim bankruptcy so they will not be liable for the countless lawsuits brought against them by bereaved families.
If you can be there, arrive at 8am Eastern Time to join with other families to seek justice.
To learn more, watch Dopesick on Hulu, Painkiller on Netflix, Crime of the Century on HBO, etc.
Please share this episode with others who could benefit from it and subscribe for future episodes of this series.
Also, along the way, Ms. America, lent her support to Dan on the opioid crisis: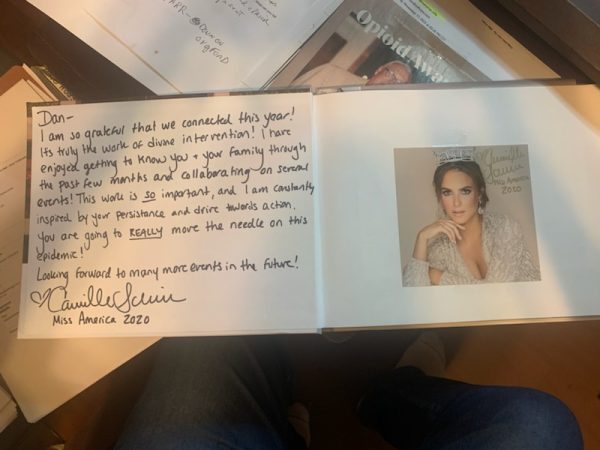 Below are sites, documentaries and books to learn the history of this, which has taken him on a 24-year journey.
Tunnel of Hope – Dan's site – https://tunnelofhope.org/
Dan's Facebook Site – https://www.facebook.com/DanThePharmacist/
The Pharmacist – Available on Netflix. Watch the Trailer here – https://www.youtube.com/watch?v=aiHZ_wU4ktQ
And excellent site with much history, visit – https://www.JudgeForYourselves.com
Dopesick – Watch the Hulu Trailer here – https://www.youtube.com/watch?v=lUVR63ZHLV4
Crime of the Century – Watch HBO Trailer here – https://youtu.be/SkU75sBdjdU?si
Painkiller – Watch the Netflix Trailer here – https://youtu.be/24-YonhNS0Y
Book "Unsettled" -Brian Hampton –https://us.macmillan.com/books/9781250273178/unsettled
Your support of my work, through PayPal is greatly appreciated.
Visit our other sites:
https://www.MaryMac.info – our primary hub. Pick up our free ebook "21 Things You Must Know About The Grieving Process."
https://www.TheMaryMacShow.com – for all episodes of my podcast. Join my mailing list here.
The Mary Mac Show You Tube Channel – https://www.youtube.com/@themarymacshow Please subscribe to our channel, like our videos and share.
https://www.GriefAuthority.com – pick up our digital book collection to download immediately upon purchase.
https://www.FoundationForGrievingChildren.org/donate/ – your donation to our cause will be a big help for hurting young ones.
Let's Be Friends:
Facebook – Ask Mary Mac
LinkedIn – https://www.linkedin.com/in/marymccambridge/
Instagram – @themarymacshowpodcast
Twitter – @askmarymac
author, death, dying, grief, grief education, grief education podcast, grief podcast, grief podcaster, grieving journals, journals as gifts, journals as presents, journals for women, journals for writing, loss, Mary M. McCambridge, Mary Mac, mary mac journals, my gratitude journal, my grief journal, my journal, my remembrance journal, podcast for grief, podcaster, podcast for grief education, podcast for grievers, the mary mac journal collection, the mary mac show, writing
Thank you Dan for sharing your time and extensive knowledge with us. We appreciate you!
xoxo