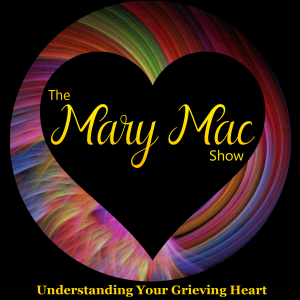 In Episode 29, we remember our father and father figures who made an impact on our lives. We also discuss the pain of bereaved fathers, and father's whose wives are struggling to bear children and fear they will never be called "Dad."
The pain from a father's death is often severe especially if we had a wonderful relationship with our Dads.
But, sometimes, our relationship wasn't as we would expect and we struggle with the 'what if's' and perhaps guilt that may bring.
Yet whatever the relationship, good or bad, that we had with him, we must forgive ourselves and even moreso him for what you needed that you didn't get, for what you and he said to each other that stung, and all the unfinished business that might still linger that neither of you can do anything about anymore.
We also recognize all the father figures who raised you and cared for you if your Dad died younger than expected.
And we also talk about bereaved fathers who have buried their child, children or even all their children.
Lastly, we look at men who struggle to have children with their wives, those who experience a miscarriage or stillborn child, as well as those who deal with infertility and/or the knowledge that they may never have children of their own. We also remember men who are older now and wished they had children years ago when it was more practical, or those who never found the right women to raise a family.
This can be a very melancholy day for some. Let us acknowledge them all.
Listen in to Episode 29 here or on your favorite podcasting platform.
xoxo