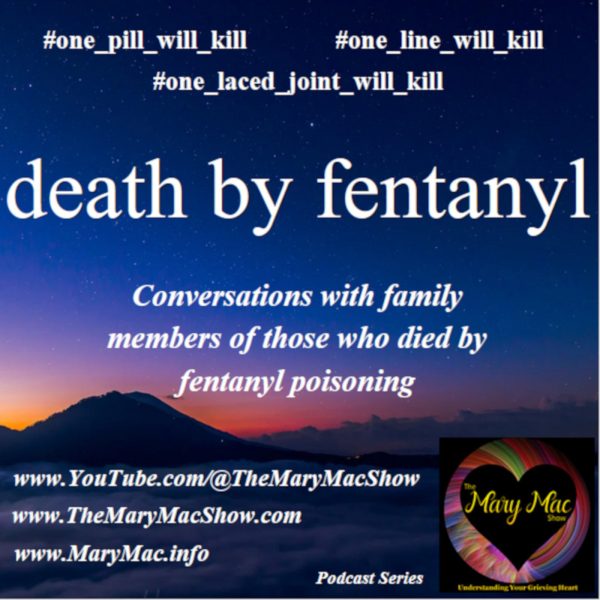 In Episode 191, I speak with Jaime Puerta, Co-Founder of VOID (Victims of Illicit Drugs), who discusses the death of his son, Daniel to fentanyl poisoning.
He graciously agreed to speak with me about his horrific experience finding his son in his room early on the morning of April 1, 2020. Daniel had taken only one half of what he thought was an oxycodone pill but instead it was laced with fentanyl.
On April 5th, Daniel was taken off life support.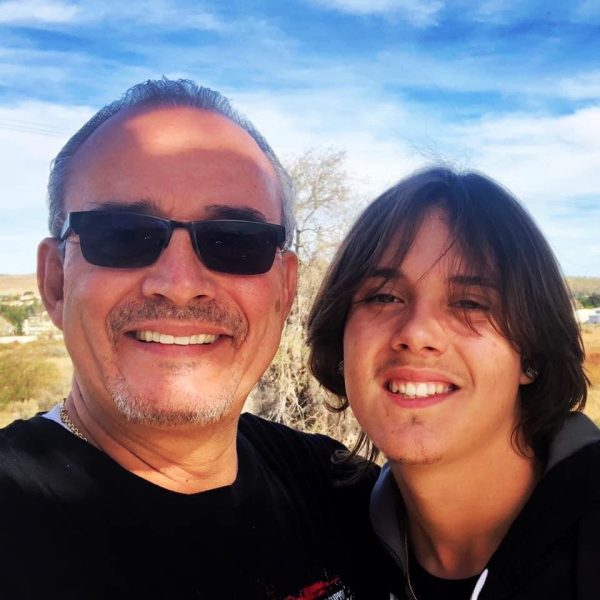 Since that time, in addition to his grieving process, Jaime co-founded an advocacy group to help other families learn about the dangers of obtaining drugs online through SnapChat, a social media platform which erases correspondence very quickly.
Young people are buying drugs from dealers who claim to be giving them the drug they ask for, but instead, are selling them a deadly pill.
We also speak about Jaime's advocacy work and the documentary by Dominic Tierno and Christine Wood entitled "Dead On Arrival" exposing the illegal drug trafficking of fentanyl from Mexico and four parents who tell their painful stories of how this claimed their children's lives and the affects on their families.
Please visit the following sites to learn more:
"Dead on Arrival" documentary and VOID (Victims of Illicit Drugs) – https://www.stopthevoid.org the organization Jaime co-founded.
Learn more about Fentanyl and the upcoming "Fentanyl Awareness Day" on August 21st – https://facingfentanylnow.org/
And watch the episode here:
Thank you Jaime for your time and sharing your story with us.
We are grateful!
xoxo
Please share this episode with others who could benefit from it and subscribe to be alerted to future episodes.
#death #fentanyl #onepillcankill #poison #deathofason #jaimepuerta #danielpuertajohnson #themarymacshow #marymac #grieving #grievingchildren #griefpodcast #marymacjournals #themarymacjournalcollection #marymacjournalcollection #marymacjournals #grief #myjournal #mygriefjournal #mygratitudejournal #myremembrancejournal #grieving #death #dying #journalsbymarymac #marymacjournalcollection #themarymacshowjournalcollection
Your support of my work, through PayPal – https://www.paypal.com/donate/?hosted_button_id=DN22KFWSZ8XY8 – is greatly appreciated.
Visit our other sites:
https://www.MaryMac.info – our primary hub. Pick up our free ebook "21 Things You Must Know About The Grieving Process."
https://www.TheMaryMacShow.com – for all episodes of my podcast. Join my mailing list here.
The Mary Mac Show You Tube Channel – https://www.youtube.com/@themarymacshow – please subscribe to our channel, like our videos and share.
https://www.GriefAuthority.com – pick up our digital book collection to download immediately upon purchase.
https://www.FoundationForGrievingChildren.org/donate/ – your donation to our cause will be a big help for hurting young ones.
author, death, dying, grief, grief education, grief education podcast, grief podcast, grief podcaster, grieving journals, journals as gifts, journals as presents, journals for women, journals for writing, loss, Mary M. McCambridge, Mary Mac, mary mac journals, my gratitude journal, my grief journal, my journal, my remembrance journal, podcast for grief, podcaster, podcast for grief education, podcast for grievers, the mary mac journal collection, the mary mac show, writing