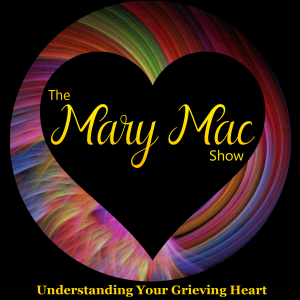 No matter when we ourselves die or when someone we love dies, are we ever truly prepared?
We might think if we had a longer time to think about our death or someone else's, as in the case of a terminal or chronic illness, that somehow it will be easier because we expected it.
And we might think that if someone died suddenly from a tragic accident, murder, suicide, military or law enforcement death or natural disaster like hurricane, flood, etc., somehow that would be an even more difficult death to live with.
But chances are good, we won't be satisfied with how they died or the timing of their death. We still want them here with us regardless how they died and when.
And if they were reckless, that adds to the drama.
One of the most important things I want this podcast to achieve is what I've always wanted for the people I've helped for over three decades. And that is to help you become more emotionally stable during your grieving process.
I want you to learn skills on how to help yourself function better.
In this episode I introduce you to Brad Yates, who practices EFT, the Emotional Freedom Technique, which I strongly recommend you learn for all your emotional needs. He has helped me tremendously over the years and you will be so amazed at what it can do for you! (More links in the show notes.)
Grief is messy but I want you to gain as much control as possible.
Visit here to listen to Episode 7 and please subscribe, rate and review at your favorite podcast portal.
Mostly, please share my podcast with those who need us.