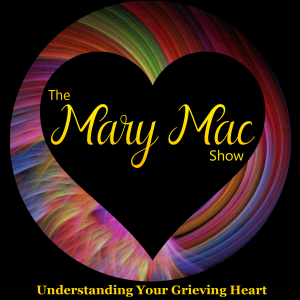 In Episode 24, we look at giving ourselves permission to grieve and, simultaneously, consider what we can do which will bring us joy again. Each day, in a small way, we are rebuilding a new life, even if we don't want to.
At some point, when the shock has subsided and you begin to realize that this is your new life, you take a long hard look in the mirror and decide you will become a victim or a victor.
Each one of us has that choice.
And while it's definitely not an easy choice, it's one that needs to be made.
Because there is no doubt you will miss your loved one terribly, but at the same time, you don't have to give up your life because they are no longer here.
Now, you might wish that you could trade places, but that's not possible.
And you might wish you didn't have to go through this because you still can't believe they've died or were killed.
But whether we like it or not, each day we wake up we are slowly making a new life for ourselves with the decisions we make all day long.
In this episode, we discuss that new road you are carving out for yourself.
Like it or not.
Listen in to Episode 24 here or on your favorite podcasting platform.
xoxo