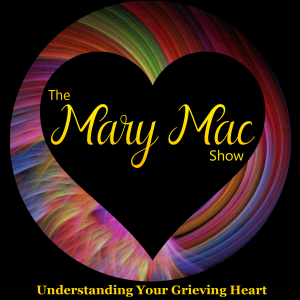 Experiencing the death of a significant person in our life is extremely difficult. But what if our grief is directed toward someone we don't personally know?
In Episode 10, Mary honors Alex Trebek who has been battling stage 4 pancreatic cancer since March, 2019, Rush Limbaugh who announced his advanced stage lung cancer diagnosis on February 3, 2020 and Kobe Bryant, who along with eight others including his 13 year-old daughter, Gianna, was killed on January 26, 2020 in a helicopter crash in Calabasas, California.
Others might make us feel we don't have a right to feel the way we do, but this is nonsense. If we have followed the careers of these individuals and they have brought insight, education and entertainment into our lives, we can have feelings of sadness, even shock, when our hero is stricken by a significant illness or dies too soon.
Alex Trebek has hosted Jeopardy for over thirty years and it is one of the most successful game shows of all time.
Hosting the most successful radio talk show, with an audience of 25 million people who tune in each weekday for three hours to hear him, Rush Limbaugh has hosted his signature The Rush Limbaugh Show also for over three decades sharing his political commentary.
Kobe Bryant, a professional basketball player, led his team, the Los Angeles Lakers, to five championship seasons and won gold medals on two USA Olympic basketball teams.
All three men were philanthropists who gave to others less fortunate than themselves for decades, often in secret.
It is natural to want to cheer on successful people and live vicariously through them. When we watch and listen to them on a frequent basis, we feel a solid connection to them. They become part of our lives.
Visit here to listen to Episode 10 and share your comments below.