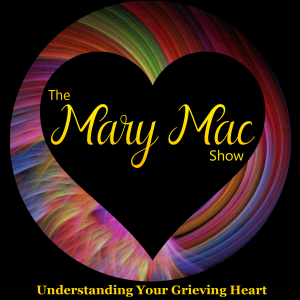 In Episode 3, I delve into how to handle Christmas and Hanukkah with family and friends and Holiday Grief.
I also talk about how to help your children during this time of year.
Children are most vulnerable after a loved one's death and need you to comfort, guide, and be close.
They are hurting too and need attention. If you are busy, do have a trusted friend be attentive to them.
This week, especially, be kind to yourself. Take the time you need for yourself.
And honor your loved one during gatherings in some way. I speak about many ways to do that.
Go to The Mary Mac Show and download Episode 3. Subscribing is the easiest way to insure you'll always get my podcast each Sunday morning.
May this week bring you joy concentrating on the memories of your loved one and even if you cry or have mixed emotions, celebrate their life. Focus on the good, happy moments you shared with them rather than what you don't have.
Reach for something that will make you smile or laugh.
I'll be thinking of you this week.
May you have a wonderful Hanukkah and Merry Christmas.
xoxo