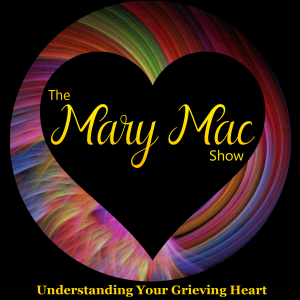 In Episode 4, we begin to look at each area of your life and consider what you want for yourself in this new year instead of what you don't want.
So often when we feel so badly after a loved one's death, we simply cannot fathom how we will find a way to build a new life for ourselves.
Sometimes we don't feel we are entitled to develop something new for ourselves.
But if we don't consider what our life might look like, especially as we begin a new year and new decade, we will simply slump or continue slumping into a despair which can overtake us.
And I'm sure you might feel you are entitled to that despair, but what if you thought a bit differently? What if you decided they would want you to still live a meaningful life?
So in this episode, I not only continue encouraging you to keep up with your gratitude journal, but now start to consider what you might like to change or do in the new year.
Go to The Mary Mac Show and download Episode 4. Subscribing is the easiest way to insure you'll always get my podcast each Sunday morning.
I hope you will take the time to do the exercises I give you in this episode.
You have a choice – to live in despair or begin something new. I choose 'new' for you.
Send me your comments by clicking on "Read More" after each episode. Or just simply leave them below.
And I wish you a comforted New Year!
Blessings to you.
xoxo