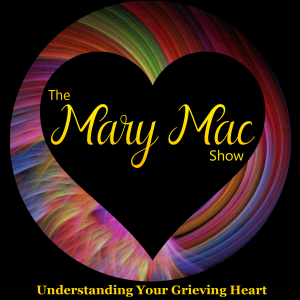 In Episode 5, we look at the various myths surrounding the grieving process and how not knowing them can lead you to confusion, misunderstanding and unnecessary pain.
Some survivors believe that they will grieve exactly the same way for each person in their live who dies or is killed. And that simply is not the case.
Other feels once they have completed their grieving process, somehow memories or snippets of pain will never come back. This also is a myth because you will experience various occasions like graduations, weddings, birth of children and grandchildren and you'll wish your special loved one was there to experience it with you.
Listen in to learn all the myths surrounding the grieving process in Episode 5 of The Mary Mac Show.