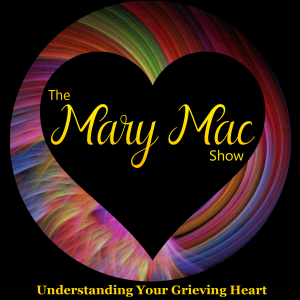 Many people who talk about the stages of grief believe that you go through them in a certain order. But this is far from the truth.
The stages of grief are completely different for those who are actually dying versus those who survive a loved one's death.
Survivors go through a roller coaster of emotions during the grieving process. They move through the various stages sometimes on a more frequent basis, then later more slowly. They can jump around between stages and perhaps skip stages that no longer relate to them.
What you need to know is that there is no right way to grieve. No perfect way to go through these 'stages' and I, for one, think they set us up for self-imposed failure because we think we should go through them in some particular order.
Everyone is different so please don't beat yourself up because of what you've learned in the past about these stages.
You will go through YOUR grieving process in the exact manner you're supposed to. No one can dictate how it will flow, so don't put some framework on yourself.
Yes, you might touch on each of these stages, but perhaps not in the order they are usually discussed. And you might go back and forth experiencing some for a little longer or shorter than others.
Our work is to help you celebrate the life of the person who died or was killed and to honor what you are going through. We look for the positive instead of the negative. We look for you to feel better not worse because you think you should be moving along at someone else's predetermined pace.
That's nonsense.
Use your gratitude journal every night. Concentrate on what you DO want instead of what you don't. And live the new life that is here for you.
Even if you're not happy about it.
Listen to Episode 6 here. Download, rate and review.