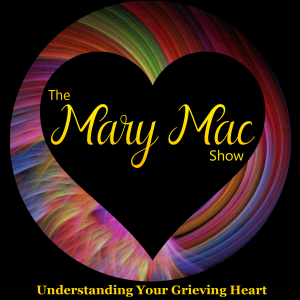 In Episode 83, we discuss the myths we may believe about the grieving process based upon how others have grieved in the past. Yours is a unique grief and path, based upon the relationship you shared, how they died and where they died.
Each death affects you differently.
A death of a grandfather several states away that you had little interaction with will feel quite different than a grandfather who lived in your home, whom you saw each day and had a close relationship with.
The only knowledge we have as to how to grieve is usually what we have seen in our other relatives who endured a significant loss before us.
We saw the deep love and pain your grandparent felt after the death of their spouse.
You might have seen a friend who died early and how their parents were inconsolable from their loss.
But your loss, now, will be your own personal pain.
It will not be like any other you've witnessed before.
So listen in to Episode 83, where we talk about the myths behind the grieving process so you will not be confused as to how you're supposed to grieve.
There is no one way to grieve.
You're grieving process will be unique to you.
Sending you my love. xoxo
Additional Notes:
Visit Crisis Connections at my website to telephone a trained counselor to speak with whenever you are feeling overwhelmed, confused, frightened, fearful or any host of emotions. Even if it is a suicide hotline, do not think they cannot help you. You do not need to feel suicidal to speak with these wonderful counselors. They are there to listen to you.
Use the Emotional Freedom Technique for Healing.
You can watch Marissa Peer's "I Am Enough" meditation.
Treat yourself to a lovely gift from our Heart of Gold "I Remember" Products from The Mary Mac Store.
Remember, a portion of all proceeds help fund The Foundation for Grieving Children, Inc., the first national non-profit public charity which benefits children, teens, young adults after a loved one's death which I established many years ago.
And remember to sign up for my private email list so we can always stay in touch, since social media is no longer reliable. Receive my ebook 21 Things You Must Know About The Grieving Process for immediate download.
xoxo