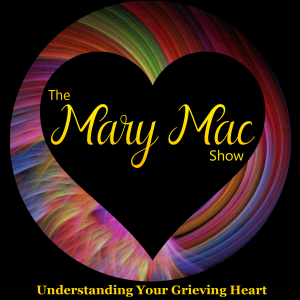 In Episode 91, we discuss the courageous act of developing a plan for what we would like to happen should we become ill, unable to care for ourselves, or die and the decisions that need to be made so our families know of our desires.
Talking about our end of life planning is not something that most of us considers.
It is uncomfortable and quite frankly, we usually don't know where to start, even if we decided it was something that we should do.
Most times, something dramatic has taken place which stirs us to consider that it would be a wise decision to do so.
Perhaps someone in our lives died suddenly.
Perhaps someone has a serious diagnosis that might be terminal.
It is at these times that dealing with the subject of death becomes more relevant in our lives.
That's not to say we like it. Absolutely not.
Most of us find it abhorrent that we need to deal with this issue.
But at some point, and hopefully sooner than later, we take on the uncomfortable task of thinking about a will, a do-not-resusitate order (DNR), a living will, and possibly a trust so that our loved ones will understand our wishes when our life nears its end.
In this episode we talk about these legal documents and help you start to engage in these difficult tasks that need decisions and must be attended to if you want your loved ones to know of your desires.
The last thing you want is to leave behind chaos when you die. It causes stress among the family members who must sort out what they think you wanted versus what you did want.
So please take the time to listen in to Episode 91.
Don't be afraid of this difficult topic. You and your family will be so grateful you took the time and energy to lay out your wishes before you leave them.
Bless you!
xoxo
Additional Notes:
If you are ill or grieving a loved one's death, take the time to research a hotline with trained counselors to speak with.
The very best individuals to connect with are those who are suffering your exact type of death. Go here.
If my podcast has helped you, I'd love for you to buy me a coffee to show your support! Thanks!