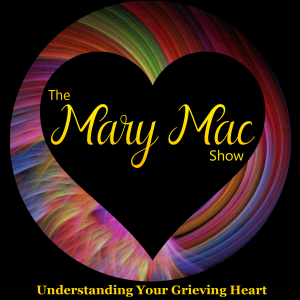 In Episode 98, we discuss the death of a baby through Sudden Infant Death Syndrome (SIDS), Sudden Unexpected Infant Death (SUID) or Infant Death where a child dies a few months or years into their life and how their parents and family deal with the unanticipated devastation of their loss.
Losing a baby to Sudden Infant Death Syndrome, known as SIDS or Crib Death, is a shocking loss as the child can be perfectly healthy, lays down for a nap or at bedtime and when the parent goes to awaken them, they have died.
No one expects that this will ever happen to a child under the age of one and it leaves parents wondering what could have happened, what they could have done differently, if any of this was their fault.
And the answer is that none of this was their fault and, often, even medical professionals cannot explain crib death.
A child can be perfectly healthy, but still succumb to crib death.
Another Sudden Unexpected Infant Death (SUID) is when a baby is accidentally smothered during the night when a parent leaves the child with them in the parent's bed and they don't realize that they rolled on top of the child suffocating it.
Or when a child is strangled by loose bedding or pillows wherever they have been laid down to sleep and cannot move those items by themselves to breathe.
Or when they fall through the railings of the bed and strangle themselves.
And there are also so many other ways infants die – car crashes, homicide, shaken baby syndrome, illnesses like cancer, etc.
Experiencing an infant death is devastating. It leaves the parents numb and wondering exactly how did this happen and often blame themselves.
In Episode 98, we talk about how to help yourself if you are grieving an infant death and how to deal with the reactions that family and friends might have which can also leave you bewildered.
Bless you my friend.
xoxo
Additional Notes:
As you know I am a great believer in the power of the Emotional Freedom Technique. Here are a few videos that I think will help you tremendously.
EFT Video for Death of an Infant, EFT Video for Grief after Death of a Loved One, How to do Surrogate EFT.
If you need someone to chat with, don't be shy. It's totally confidential. Go to Crisis Connections page on my website MaryMac.info to find telephone numbers for Crisis Hotlines around the world.
If you need help finding people who will understand your exact pain, visit my Grief Resources page and look under "Infant Death."
Visit my site MaryMac.info/books for additional help, especially my book Understanding Your Grieving Heart After a Loved One's death, the first and best book to reach for as you deal with your grief and How to Help a Grieving Child After a Loved One's Death to help your surviving children.
You're welcome to send your questions to the Contact page on my site.
You can obtain my free ebook entitled 21 Things You Must Know About The Grieving Process, available for immediate download right here on this site.
Please subscribe, rate and review on The Mary Mac Show website or Apple Podcasts!
And I'd love your support of my podcast by buying me a coffee.
Thank you.