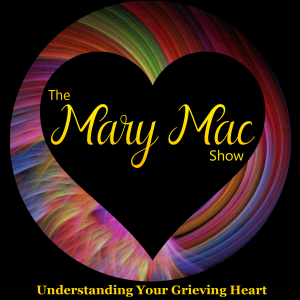 In Episode 100, we discuss the uncertainties in our world, inflation, pandemic issues, and how we must reevaluate what is important to us and how to cope when we have little control over our new world.
If you are grieving a loved one's death, then grieving the world we once knew will be a double blow.
And if you are grieving the life you once knew, this may be unfamiliar territory for you. It might be the first time you've dealt with changes beyond your control.
It is definitely sad to think that our world has changed so much since the inception of the coronavirus in early 2020.
It led us to lockdowns all across the world. It stopped us from traveling across the globe for business or pleasure.
It prohibited us from doing pretty much everything, even visiting with friends or family.
We found ourselves isolated and fearful to live life.
We saw many people die of the virus, some whom were our own kin.
And now, one and a half years later, governments, politicians and the media want to control you with mandatory vaccines, the ability to attending events like concerts, enjoy restaurants in certain cities, even prohibit you from some airlines and employment.
This new world that is being shaped by people who want to control you is not the world we once knew and in today's podcast, it was time to address how it affects us as we grieve.
The build up of losses, beyond those we experience when we have a death in the family or among our friends, adds so much trauma to our lives.
Dealing with a death is one thing, but add all this suppression and we experience overwhelm, additional anxiety, and stress.
How do we handle inflationary prices when our wages are not increasing?
How do we remain calm when we are fighting for a job that mandates a vaccine we do not want to take?
Please take time to share your experiences and comments below so others can learn from you. The Mary Mac Show is also available on YouTube and you can leave comments there as well.
Stay Strong and Bless you my friend.
xoxo
Additional Notes:
As you know I am a great believer in the power of the Emotional Freedom Technique.
Here are a few videos that I think will help you tremendously:
EFT Video for Grief after Death of a Loved One, EFT Video for Anxiety, EFT Video for Releasing Stress and Tension, and How to do Surrogate EFT.
If you need someone to chat with, don't be shy. It's totally confidential. Go to Crisis Connections page on my website MaryMac.info to find telephone numbers for Crisis Hotlines around the world.
If you need help finding people who will understand your exact pain, visit my Grief Resources page.
Visit my site MaryMac.info/books for additional help, especially my book Understanding Your Grieving Heart After a Loved One's death, the first and best book to reach for as you deal with your grief and How to Help a Grieving Child After a Loved One's Death to help your surviving children.
You're welcome to send your questions to the Contact page on my site.
You can obtain my free ebook entitled 21 Things You Must Know About The Grieving Process, available for immediate download right here on this site.
Please subscribe, rate and review on The Mary Mac Show website or Apple Podcasts!
Remember to leave a comment below on this episode or at my YouTube Channel.
And I'd love your support of my podcast by buying me a coffee.
Thank you.