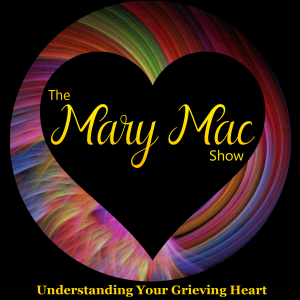 In Episode 95, we discuss the various individuals we feel anger toward after a loved one's death and ways to handle it.
Not everyone who is grieving with feel anger.
But of those who do, it can range from mild to seriously significant.
This anger can actually severely affect the bereaved's emotional, mental and physical health.
You might be one of them.
And if you are, I want you to take your anger very seriously because we don't want you to become ill from this.
Yes, you might believe you have a right to feel this way for one reason or another.
But, often, the person you're feeling anger at, doesn't even know how mad you might be at them.
So the person hurting is you. And only you.
Please listen in to this week's episode so you can gain more knowledge about this issue.
Bless you my friend.
xoxo
Additional Notes:
As you know, I am a great believer in the power of the Emotional Freedom Technique. Here are a few videos that I think will help you tremendously.
EFT Video on Anger, EFT Video for Pent Up Anger, EFT Video for Grief after Death of a Loved One.
If you need someone to chat with, don't be shy. It's totally confidential. Go to Crisis Connections page on my website MaryMac.info to find telephone numbers for Crisis Hotlines around the world.
If you need help finding people who will understand your exact pain, visit my Grief Resources page.
Visit my site MaryMac.info/books for additional help, especially my book Understanding Your Grieving Heart After a Loved One's death, the first and best book to reach for as you deal with your grief.
You can obtain my free ebook entitled 21 Things You Must Know About The Grieving Process, available for immediate download right here on this site.
You're welcome to send your questions to the Contact page on my site.
Please subscribe, rate and review!
And I'd love you support by buying me a coffee.
Thank you.