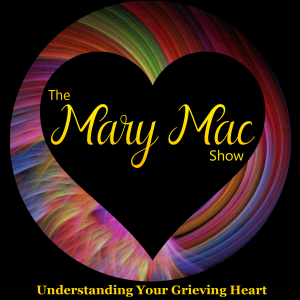 In Episode 94, we look at how we can feel overwhelming loneliness and isolation after a loved one's death and how to help ourselves through these difficult times.
Especially in this age, where so many people aren't able to visit with each other, it is very easy to feel continual loneliness and isolation.
And when we add to that the death of a loved one, we can feel misunderstood, confused, and all alone in our grief.
In this episode I give you several ideas on how you can alleviate some of this pain.
And below in the show notes, please watch the EFT video which will help you feel lighter. The Emotional Freedom Technique is an excellent tool to learn to help you with all sorts of emotions you may be feeling.
Bless you my friend.
xoxo
Additional Notes:
Watch this video using EFT, the Emotional Freedom Technique, so you can release your pain of isolation and loneliness.
You can obtain my free ebook entitled 21 Things You Must Know About The Grieving Process, available for immediate download right here on this site.
If you are grieving a loved one's death, take the time to research a hotline with trained counselors to speak with.
The very best individuals to connect with are those who are suffering your exact type of death. Go here.
If my podcast has helped you, I'd love for you to buy me a coffee to show your support! My thanks!