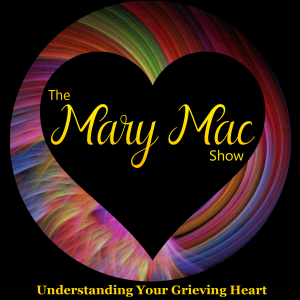 In Episode 116, we discuss how stress affects us after a loved one's death and ways we can help ourselves.
Whether our beloved died suddenly or we anticipated their death, we are left with great stress and anxiety in dealing with not only their death and that they will no longer be in our lives, but we must make many decisions about their funeral, burial and maybe even a memorial service.
Later we will need to make decisions about our new life without them.
Will you need to move houses, cities, counties, even countries?
What is your financial situation?
Will you need to move in with other family?
How do you handle their estate?
All of these issues bring stress and anxiety and we must learn how to deal with all these things when they arise.
One of the most effective ways is through the Emotional Freedom Technique which helps you to release much of the overwhelm. You will see the link below.
Our world has changed now.
And it will never be the same.
It is important that we learn EFT to help us through many difficult days.
Managing our good health is paramount when so much is happening.
Bless you my friend.
xoxo
Additional Notes:
You can obtain my free ebook entitled 21 Things You Must Know About The Grieving Process, available for immediate download right here on this site.
Learn how to release your stress and anxiety using the Emotional Freedom Technique (EFT) with the founder of this technique – Gary Craig.
If you are ill or grieving a loved one's death, take the time to research a hotline with trained counselors to speak with.
The very best individuals to connect with are those who are suffering your exact type of death. Go here.
If my podcast has helped you, please buy me a coffee to show your support! Many thanks!