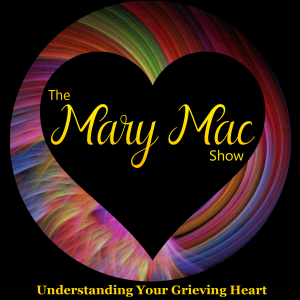 In Episode 93, we look at how stress affects us during the grieving process and techniques that will help us bring calm to our lives.
When we are grieving, many survivors deal with stress as their lives unravel and uncertainty takes hold.
What they knew as their life before, is no longer there for them.
Whether they lost a husband, wife, father, mother, sister, brother, daughter, son or other significant person in their life, life as they once knew it will never be the same.
And so stress starts to creep up and confusion takes over as they try to figure out what needs to be done for the funeral, for their family, for themselves to survive this tragedy.
Whether the person was ill and expected to die, or was taken in an accident, sudden death or violence, their world has changed and it will take a long time to regroup and find a new way to live day by day.
In this episode we speak about how to handle stress as we make our way through the fog and beyond.
There is so much to do. So many decisions.
With help and time, these will be made.
But it is imperative to manage your stress so you can safely move through these times with your health.
Bless you my friend.
xoxo
Additional Notes:
You can obtain my free ebook entitled 21 Things You Must Know About The Grieving Process, available for immediate download right here on this site.
If you are ill or grieving a loved one's death, take the time to research a hotline with trained counselors to speak with.
The very best individuals to connect with are those who are suffering your exact type of death. Go here.
If my podcast has helped you, I'd love for you to buy me a coffee to show your support! My thanks!