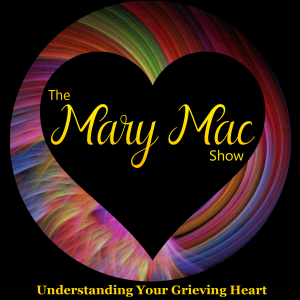 In Episode 121, we discuss how our faith is affected after a loved one's death and ways to reestablish a firm foundation with our God.
One of the most difficult issues we deal with during our grieving process is what role God will play in your life.
Some rely on Him from day one and others fall into a love/hate role with Him.
Both are to be expected and some will go back and forth between that love and hate relationship.
We are not perfect human beings…we just aren't.
We can't figure out what His role in this death was.
Where was He when our loved one needed him at the end of their life?
That record goes around and around in our head.
And we try desperately to come to terms with it.
In Episode 121, we look at all these issues. The good, bad and even ugly.
And we share a strategy to move closer to Him in an attempt to draw in His comfort and love.
Take some time today to learn more.
Bless you my friend.
xoxo
Additional Notes:
You can obtain my free ebook entitled 21 Things You Must Know About The Grieving Process, available for immediate download right here on this site.
If you are grieving a loved one's death, take the time to research a hotline with trained counselors to speak with.
The very best individuals to connect with are those who are suffering your exact type of death. Go here.
If my podcast has helped you, I'd love for you to buy me a coffee to show your support! My thanks!