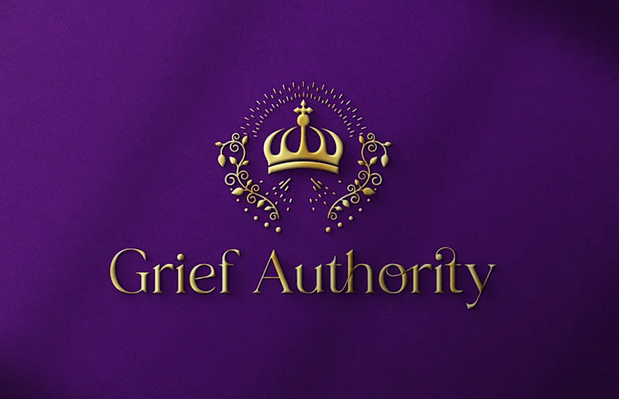 I'm excited to introduce you to Grief Authority!
I've been working on this new site for several months and it's been in my mind and heart and on my vision board for years.
Many sleepless nights to make my deadline of March 20th and we made it.
I'm grateful, especially to David, who always has my back. Thank you for all your love, support and encouragement and for always understanding when I was behind on laundry, dinner or arriving in bed closer to 3 or 4 am.
Thank you also to all the people who helped me make this happen because there were a lot of technical skills I needed which were better found outside of my abilities. My thanks to all of them!
I'm thrilled to share this new website with you because I know it will help you and the bereaved all over the world.
Listen in to Episode 120 or read the transcript below to learn more about it!
~~~~~~~~~~
Did you know that on our planet, over 60 million people die every year and approximately 3.4 million die in the United States alone, leaving hundreds of millions of individuals to survive their deaths.
To help, we've created a new website specifically to meet the needs of individuals and families around the globe who are searching for just the right knowledge after they've experienced the death of a loved one.
At this point, we have listeners to the Mary Mac Show podcast in over 80 countries and we're considered in the top 5% of podcasts worldwide.
Many listeners have expressed a frustration in many parts of the world, that they cannot gain access to the information they need after a loved one's death, as quickly as they would like.
Consequently, GriefAuthority.com was born to fill that need for grieving families wherever they may live and whatever time of the day it might be.
When a survivor is in great emotional pain, they are searching for answers at 2:00 in the morning. They can't wait for a printed book to arrive from 3 days to 3 weeks later. They want this information now, when they want it.
Bereaved individuals don't have the time, energy or desire to waste hours online searching for just the right books and products to help them through their grieving process.
Grief Authority has already taken care of this.
The digital books, courses and other products offered on this site, www.GriefAuthority.com, provide grieving individuals and families with the ability to purchase and download vital information immediately after purchase.
The three most important pieces of information you need as a bereaved individual is how to help yourself as an adult, how to help your children, and how to prepare for the holidays.
We begin with my three signature books, Understanding Your Grieving Heart After a Loved One's Death, How to Help a Grieving Child After a Loved One's Death, and Holiday Grief: How to Cope with Stress, Anxiety and Depression After a Loved One's Death, which are offered in Bundles of Hope to address these needs.
In our chaotic world, we simply don't know if printed books will be available in the future or how long it might take for them to arrive on our doorstep. This site helps fill the need of the bereaved who are vulnerable and sensitive at this time.
And with the uncertainty we face with wars, pandemics, bioweapons and other unknowns, there will certainly be many more deaths and their survivors will need to be comforted and educated.
It is so important that you learn as much as possible about what you might encounter during your grieving process and this will help decrease the confusion, stress and anxiety you feel at this very painful time in your life.
Once you make a purchase, you will be able to either read your books in your safe personal portal on our website when you login, anywhere you have an internet connection in the world.
Or you can download your purchase to your personal computer, laptop, tablet or phone for safe keeping where you can read it there later.
We also offer a free ebook 21 Things You Must Know About the Grieving Process, which I encourage you to get. This will insure you're on our mailing list so I can contact you no matter what nonsense FB Twitter think they have in store for us in the future.
I don't play that game.
To me, the best way to be assured that we communicate regularly is through email.
Now you might have to find us in the beginning in your spam, junk or trash folder and swing us into your inbox, but it's worth the little bit of searching.
Even gmail accounts have thrown our emails into the 'all mail' folder. Did you even know that was a thing? I didn't. Or their social or promotional folders.
When you have thousands of people in your FB feed, chances are good that unless you're online at the exact moment I write to you, you won't ever see my posts.
And that doesn't work for me.
In the future, I plan to upload more courses that will be very helpful as you move along this journey we call grief.
We are also considering building an exclusive monthly membership giving you the ability to chat with exactly those individuals who are grieving your exact type of death.
And don't I always say that in my podcasts. That you need to be with people who have your exact type of bereavement.
And this way, you will feel completely understood. And that's what we want.
If that's of interest to you, reply to my email when you pick up one of our products.
We also expect to answer your questions either on video or here on the podcast. The email address you need to send your most pressing question about your grieving process will be in our first emails to you.
So I hope you will take a look around at www.GriefAuthority.com and also tell your friends in your online groups or within your circle of influence. You never know who is secretly grieving the death of a loved one or the anticipated death of someone close to them.
So please be kind and share this knowledge.
Thank you for listening in today and we look forward to serving you more through our new site Grief Authority.
Bless you!