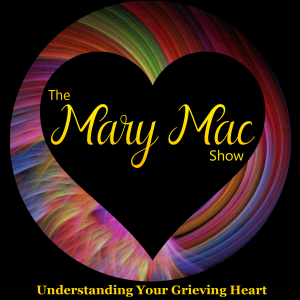 Previously, in episodes 14 and 15, we learned what to SAY and NOT SAY to a grieving friend or relative.
In Episode 27, we discussed what to DO to lend support, emotional support, to those we love who are grieving the death of a loved one.
This week in Episode 28, we discuss that to DO to lend practical support, everything from being present when the person first dies, helping with funeral arrangements, writing obituaries, eulogies, making sure everyone is fed, running errands, ironing clothing for the wake and funeral and so much more.
When a loved one dies, we become overwhelmed with all the tasks that need attending to and there is nothing more comforting to know good friends are near and waiting for the bereaved's gentle commands.
There is nothing more wonderful to know that your friend is not in this alone and you are there right by their side.
Things that will help:
Visit Brad Yates' youtube channel will teach you the Emotional Freedom Technique. His videos calm your spirit and help you release emotional and physical pain as you move forward.
Here are some meditation music to help you rest.
You can order your Bach's Rescue Remedy by clicking on the link below and then tab at the top of their page for Rescue Remedy Products. Remember, these do have alcohol in them.
I use the Rescue Remedy 20ml drops but they have spray and other versions which might work better for you. And…they also have products to calm pets, too, which we used for beloved Joshua.
*To find a homeopathic doctor, visit here or here. Many offer phone consultations if you cannot find one in your area. They work with patients around the globe. You can also research in your area of the world.
Please share with anyone who may need to know this. Also rate and review this podcast on whichever podcast platform you listened in.
Bless you for helping your special friend or loved one.
xoxo