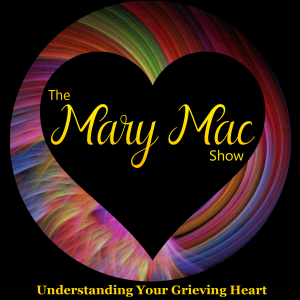 In Episode 118, we look at how guilt and regret can affect us after a loved one's death and learn how to help comfort and soothe ourselves.
Depending on the relationship you had with the person who died, there might be some guilt and regret you feel that needs to be worked through.
You might have wished you had more time to work through all the pain and conflict you had with that person. But that time never happened.
You might have expected that disagreements would have worked themself out.
Never did you believe you wouldn't have the time to set things straight with that person or persons.
You always thought there would be more time.
But now they are gone, and that opportunity is now lost.
And you wonder what you can do for yourself to help you through this pain.
In this episode, I speak about various ways to help yourself through the guilt and regret.
Take the time to use the links to EFT in the show notes below.
And, especially, be kind to yourself.
Bless you my friend.
xoxo
Additional Notes:
As you know I am a great believer in the power of the Emotional Freedom Technique. Here are a few videos that I think will help you tremendously.
EFT Video on Guilt, EFT Video for Grief after Death of a Loved One.
If you need someone to chat with, don't be shy. It's totally confidential. Go to Crisis Connections page on my website MaryMac.info to find telephone numbers for Crisis Hotlines around the world.
If you need help finding people who will understand your exact pain, visit my Grief Resources page.
Visit my site MaryMac.info/books for additional help, especially my book Understanding Your Grieving Heart After a Loved One's death, the first and best book to reach for as you deal with your grief.
You can obtain my free ebook entitled 21 Things You Must Know About The Grieving Process, available for immediate download right here on this site.
You're welcome to send your questions to the Contact page on my site.
Please subscribe, rate and review on whatever platform you listen to me on! You can also go to www.TheMaryMacShow.com to choose a platform in the upper right hand corner. Then rate and review there! Thank you.