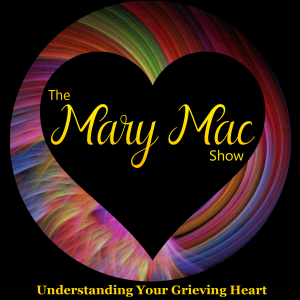 In Episode 139, I had the pleasure of speaking with Dory Fier of Indianapolis, IN, a pediatric social worker, who shares with us the terminal diagnosis her father received and his nine-month battle with an inoperable brain tumor.
In this first of two episodes, Dory and I delve deeply into all aspects of her father's battle with glioblastoma, his original stroke misdiagnosis and dealing with paralysis for the remainder of his life.
She speaks candidly about how she, her sister and mother rallied around her Dad and cared for him during those nine months, moving him back to Indianapolis where they lived, from his then home in New Mexico.
She also discusses the toll it took on herself mentally, physically and how she juggled it all with her personal and professional life.
I am so grateful for the time Dory spent with me and I believe her courage to share this experience will benefit and bless you whether you are going through this struggle now or may in the future.
Listen in next Sunday to hear Part II of our interview.
Much Love to Dory and her family!
xoxo
Additional Notes:
If you are ill or grieving a loved one's death, take the time to research a hotline with trained counselors to speak with.
The very best individuals to connect with are those who are suffering your exact type of death. Go here.