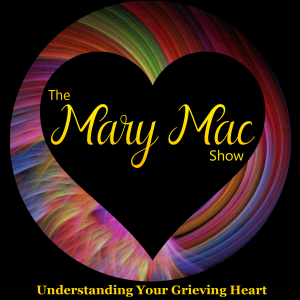 In Episode 140, I continued my discussion with Dory Fier of Indianapolis, IN, a pediatric social worker, who shares with us the terminal diagnosis her father received and his nine-month battle with an inoperable brain tumor.
In this second of two episodes, Dory and I delve deeply into how she dealt with the aftermath of his death and the physical symptoms that appeared for her.
We discuss how she wished she had taken advantage of the support system that wanted to help her and was grateful for those who did offer her assistance.
We also spoke about the difference between grieving an anticipatory death vs. a sudden death and her thoughts on that.
I am so grateful for the time Dory spent with me and I believe her courage to share this experience will benefit and bless you whether you are going through this struggle now or may in the future.
Much Love to Dory and her family!
xoxo
Additional Notes:
If you are ill or grieving a loved one's death, take the time to research a hotline with trained counselors to speak with.
The very best individuals to connect with are those who are suffering your exact type of death. Go here.