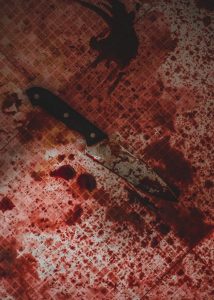 Throughout the world we have seen a significant rise in violence. Usually when a murder occurs, the police or homicide detective first look toward those closest to the victim.
But, at least in the United States over the past year and a half, we have seen an over 30% or more increase in homicides in major as well as smaller cities here.
Whether it's a mass shooting of random people in churches, synagogues, grocery stores, movie theatres, schools or a drive by shooting killing young children just simply playing in the neighborhood playground, the randomness of these crimes doesn't allow anyone to feel safe.
But politicians, who 'give their thoughts and prayers' don't have anything to offer except a new law to curtail the rights of our citizens to protect themselves from these violent criminals.
In Episode 132, we take on this controversial subject and help you understand, from my perspective of having experienced the murder of a loved one, that no matter what law we already have on the books which is not being upheld, to a new one, there is so much more that needs to be considered here.
Listen in to learn what families go through after they've experienced a loved one's murder and how it's never the weapon but the intent.
Additional Notes:
If you've experienced the murder of a loved one, please reach out to Parents of Murdered Children to find a chapter or contact person near you for support.