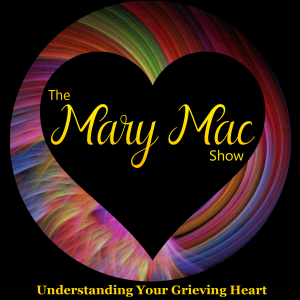 In Episode 82, we discuss the challenges we face after the death of our husband or wife and how widows and widowers struggle to build a new life.
Widowhood is, by far, one of the most stressful and overwhelming losses we can experience.
Whether we have lost a husband or wife who was with us for a few years or decades, the relationship we shared with them was, more than likely, the most intimate one we had in our lifetime.
They spent more time with us than any other person.
While we feel a great bond to our children, our spouse is the one with whom we started our adult journey before our children were born.
And when they become adults and move onto their own lives, it is our spouse who is still next to us to live the remainder of our days.
Even if we divorce and remarry, that person is the one we share the majority of our waking hours with, apart from working.
We wake with them.
We go to sleep with them.
We enjoy all sorts of experiences with them.
They are our best friends who listen to us when we are sad, confused, angry, frustrated.
They hold us when we cry.
They console us when we are hurting.
They are our confidante, unlike any other.
So when they die, we are devastated.
And recovering from our grief is difficult and a long-term process.
Listen in to Episode 82 to learn what happens at the beginning of widowhood.
And remember, when it becomes overwhelming, do reach out to grief counselors at hotlines (see below) to listen and console you.
Sending you my love. xoxo
Additional Notes:
Visit Crisis Connections at my website to telephone a trained counselor to speak with whenever you are feeling overwhelmed, confused, frightened, fearful or any host of emotions. Even if it is a suicide hotline, do not think they cannot help you. You do not need to feel suicidal to speak with these wonderful counselors. They are there to listen to you.
I encourage you to find support groups for widows and widowers by searching online for "widowed groups" in your city/town. They usually meet a few times each month at the local church, senior center, hospital or hospice in your area.
Use the Emotional Freedom Technique for Healing.
You can watch Marissa Peer's "I Am Enough" meditation.
Treat yourself to a lovely gift from our Heart of Gold "I Remember" Products from The Mary Mac Store.
Remember, a portion of all proceeds help fund The Foundation for Grieving Children, Inc., the first national non-profit public charity which benefits children, teens, young adults after a loved one's death which I established many years ago.
And remember to sign up for my private email list so we can always stay in touch, since social media is no longer reliable. Receive my ebook 21 Things You Must Know About The Grieving Process for immediate download.
xoxo