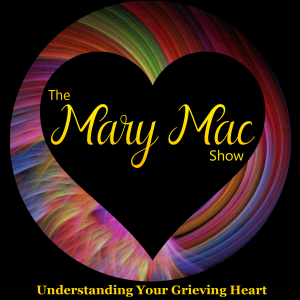 In Episode 88, we discuss our feelings and pain after the death of a sister or brother, stepsister or stepbrother, the nuances of our relationship and how to help ourselves through the grieving process.
A sibling's death is a very painful and usually unexpected death.
We knew them almost all our lives, were brought up together, loved each other through thick and thin.
We expected to grow old with them, raise our children together, go on vacations together, enjoy family gatherings together for holidays, events and other life events.
We expected that they would be there for us when we had difficulty emotionally because most times they were our go-to person growing up and now that they've died or were killed, whom do we turn to when times become hard.
Experiencing the death of a brother, sister, stepbrother or stepsister, whom we were raised with, is something that shocks us to our core.
This was not supposed to happen.
Our parents were supposed to die first, not them!
Listen in to today's episode to learn more about your responses and others' reactions after you've experienced a sibling's death.
Your grief will be intertwined with your sister or brother-in-law's who lost their spouse, your parents who have now lost a child, and your grandparents who have lost a grandchild.
Also remember your own spouse and children may be highly affected too.
Sending you my love. xoxo
Additional Notes:
My book Understanding Your Grieving Heart After a Loved One's Death is perfect for those beginning their journey. Click here to get yours by downloading it immediately.
Visit Crisis Connections at my website to telephone a trained counselor to speak with whenever you are feeling lonely, overwhelmed, confused, frightened, fearful or any host of emotions. Even if it is a suicide hotline, do not think they cannot help you. You do not need to feel suicidal to speak with these wonderful counselors. They are there to listen to you.
Use the Emotional Freedom Technique for Healing.
You can watch Marissa Peer's "I Am Enough" meditation.
Treat yourself to a lovely gift from our Heart of Gold "I Remember" Products from The Mary Mac Store.
Remember, a portion of all proceeds help fund The Foundation for Grieving Children, Inc., the first national non-profit public charity which benefits children, teens, young adults after a loved one's death which I established many years ago.
And remember to sign up for my private email list so we can always stay in touch, since social media is no longer reliable. Receive my ebook 21 Things You Must Know About The Grieving Process for immediate download.
We'd love your support for our podcast and the work I do for grieving individuals. Buy me a coffee is an easy way to help me. Click on the purple coffee cup on this page! Thanks.